Are you in Beijing or Shanghai on Tuesday, January 17, 2023?
Come and learn about the gift-giving etiquette during the Spring Festival at our Chinese Language Corner!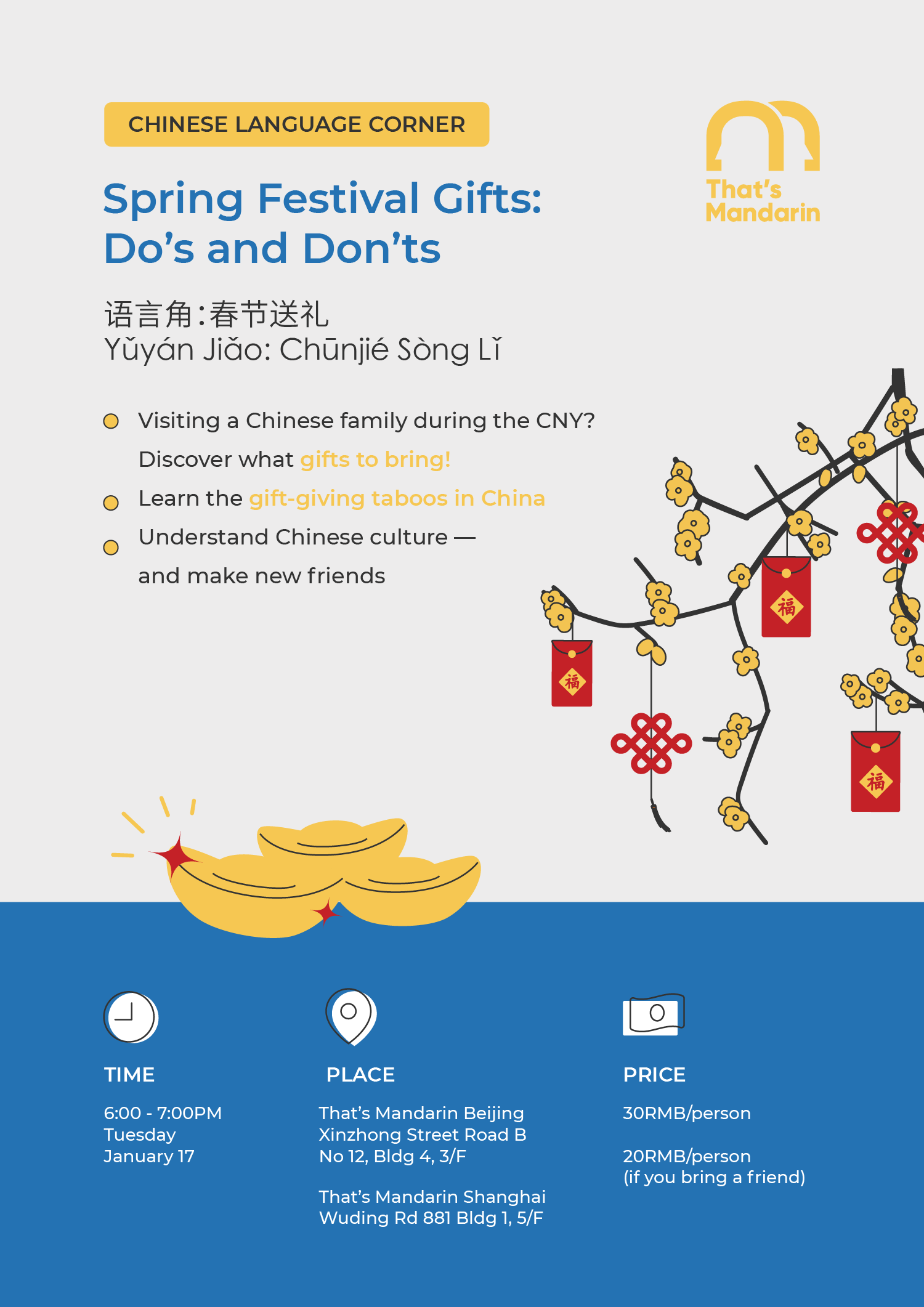 Spring Festival Gifts: Do's and Don'ts
语言角:春节送礼 | Yǔyán Jiǎo: Chūnjié Sòng Lǐ
Visiting a Chinese family during the CNY? Discover

what gifts are the best to bring

Learn the

gift-giving taboos in China

Get a deeper understanding of the Chinese culture — and make new friends!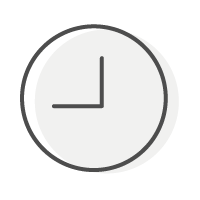 DATE AND TIME
January 17, Tuesday
6:00-7:00PM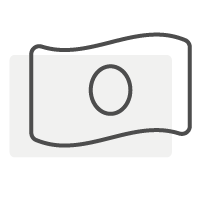 PRICE
30RMB/person
20RMB/person
(if you bring a friend)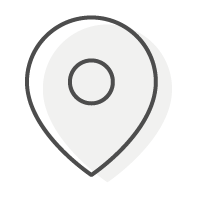 LOCATION
That's Mandarin Beijing Campus
Xinzhong Street Road B No.12, Bldg 4, 3F
That's Mandarin Shanghai Campus
Wuding Rd 881, Bld 1, 5F