The world might've changed a lot in the past year. With borders closed, many of us can only dream of traveling right now. But we can still dream! And make plans & lists of places we'd like to visit one day when the world gets back in order.
Top theme parks in China that every adventurist will love
Are you looking for a fun-filled and thrilling experience while being in China? Discover my selection of seven amazing adventure parks in China.
1. Disneyland resort in Hong Kong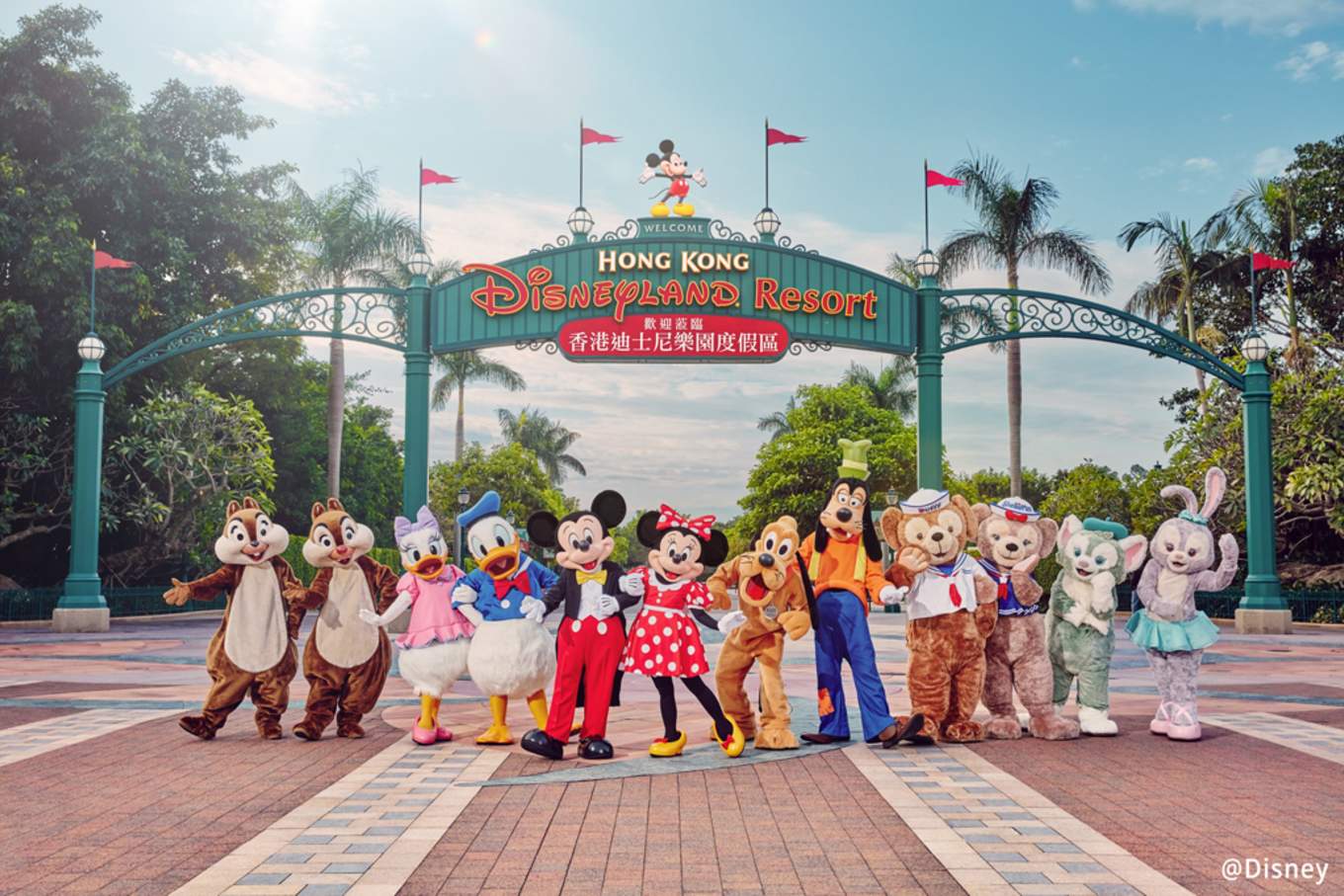 Image comes from here
You don't have to be in the USA to visit Disneyland because the fifth Disneyland was already built in China some fifteen years ago.
If you are a real Disney fan, then visit Hong Kong Disneyland for a magical holiday. This truly amazing place receives 7.5 million tourists every year. The reason to visit this place is quite simple. Many kids dream of becoming a prince or princess while some want to dance with Mickey Mouse.
It has some major attractions, two Disney theme hotels for guest stay, Kingdom gift shops, restaurants, and entertainment studios. Some areas are still under construction with new rides being planned to launch.
Imagine spending a night in a Disney-themed room!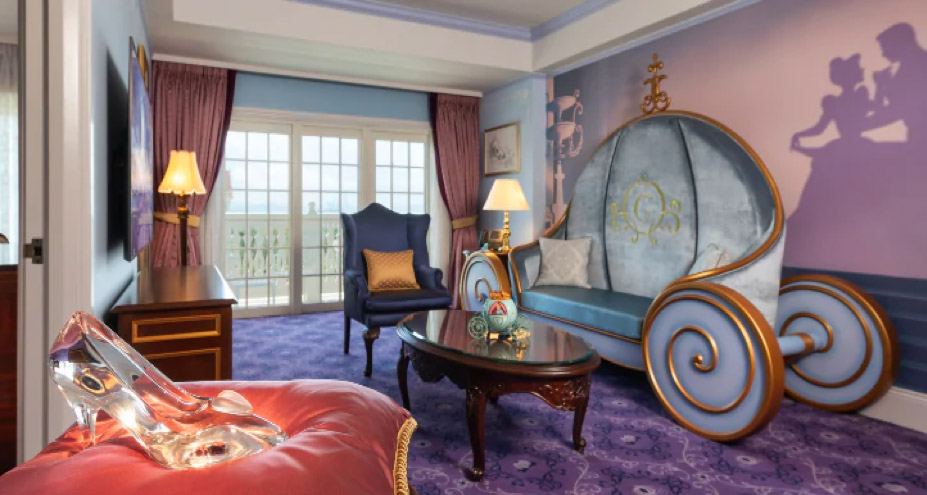 Image comes from here
2.   Flying Kiss Theme Park in Wulong, Chongqing
Heard about the newly opened Flying Kiss theme park in China?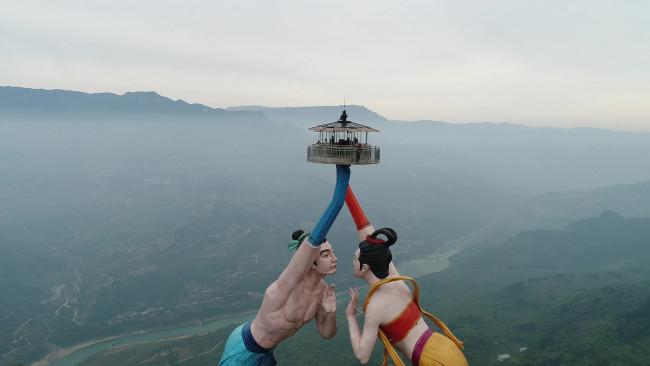 Image comes from here
This terrifying ride is composed of two giant moving statues with heights of more than 52 meters. The male statue depicts the son of Dragon King while the female statue depicts the Purple Fairy (Zhang Tianyang), the daughter of the Jade Emperor.
The ride is developed in remembrance of these two love birds from the Chinese mythical romantic story.
This ride comes with no seat belts that mean you can freely roam around the observation deck. They hold people up with one arm, and you can see the spectacular views of the surrounding valleys and mountains from the sky.
3.   Chimelong Ocean Kingdom in Hengqin, Zhuhai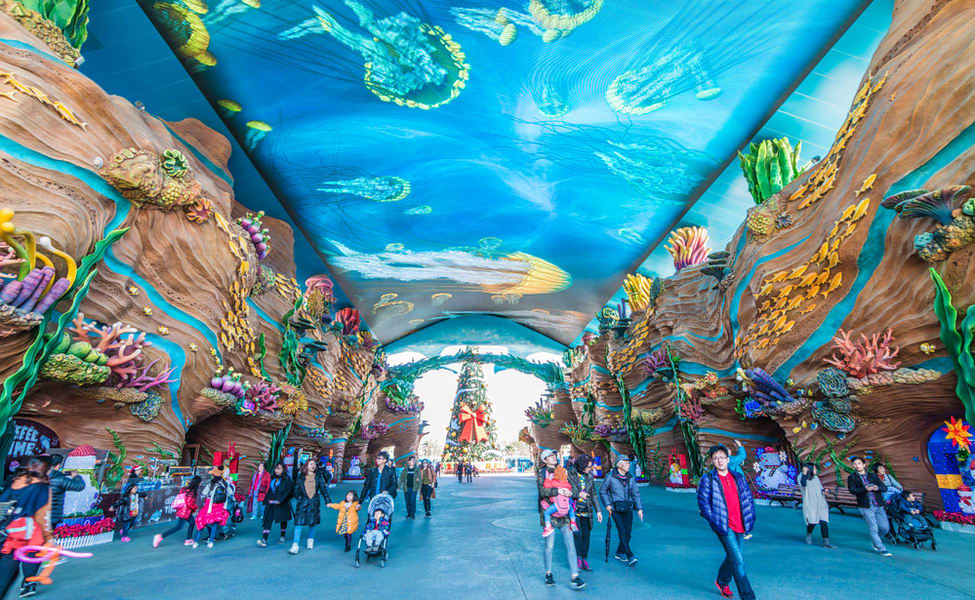 Image comes from here
If you want to visit a great ocean theme adventurist park in Zhuhai, then the Chimelong Ocean Kingdom should be your choice. The tourist influx is huge. About 6 million annually visit the tourist spot, which makes it the 20th most popular in the amusement park industry.
The spot records for the deepest underwater viewing dome, aquarium window and tank.  It also features a huge acrylic panel that displays exotic animal exhibits, immersive theatre performances, exciting rides, ocean theme zones for kids.
So if you want to experience a miniature sea with the best treats, accommodation, and theatre facilities this is a top pick.
4.   Happy Valley in Beijing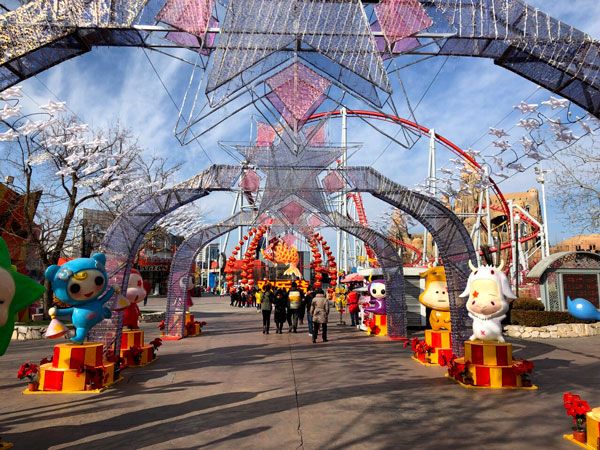 Image comes from here
Want to visit a fun-filled theme park where you can literally feel happy? Try Happy Valley, a top tourist attraction popular for its deadly roller coaster rides.
The 'Crystal Wing' is the only flying roller coaster in China designed by Swiss roller coaster designers Bolliger & Mabillard (B&M). The second favorite ride of visitors is the 'Golden Wings in the Snowfield' which'll definitely give you a short burst of adrenaline as you ride it.
You can visit the park at any time in weekdays, but if you are planning to visit on Sundays then be there before 3 pm. There may be a long queue of people waiting to get in.
5.   Songcheng Park in Hangzhou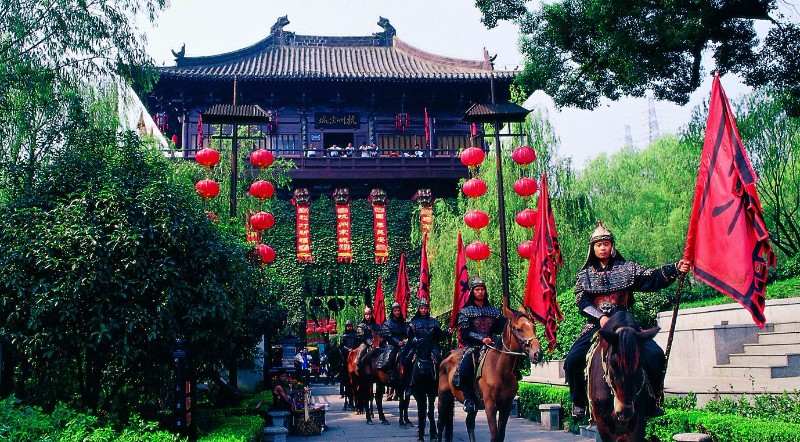 Image comes from here
Do you know you'll be penalized if you don't wear the dynasty costumes provided by the park management? Yes, that's true.
Don't expect to see huge rides of underwater aquariums in this Song Empire inspired theme park. What you'll see here are huge establishment and theatrical performances. Plus, you can enjoy mouthwatering cuisines and outlets meant to show how people lived about 800 years ago.
You can be a part of the folk activities like water splashing festival, temple fair, and torch festival. I've always seen very good reviews about this place. The tickets are a bit expensive but worth trying.
6.   Ocean Park in Hong Kong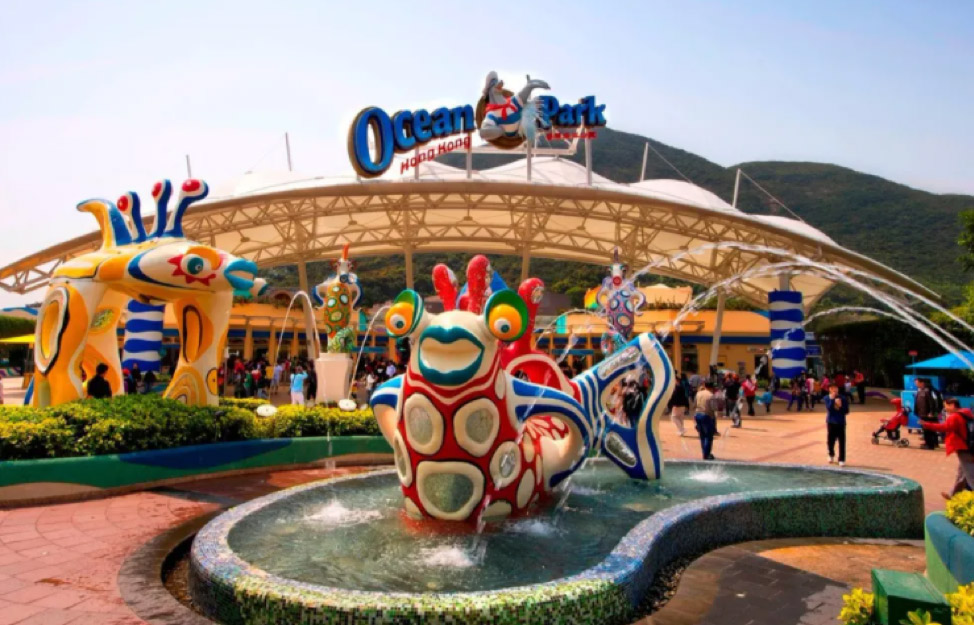 Image comes from here
If you are looking for a kid-friendly theme park, then visit the city's most popular Ocean Park with an overwhelming visitor rate of 7 million years.
The park is filled with gut-wrenching rides, spectacular views, and magical animals that you and your kids will love.
The best thing about this theme park is that it offers many educational opportunities for small children, and that is why it is an ideal place for summer camp 2021. The park is packed with deep water creatures such as dolphins, sharks, jellyfishes and a few dozens of other aquatic animals.
There's an area built on the old Hong Kong theme. You'll find a number of WOW recreations of Hong Kong landmarks.
7.   Suzhou Amusement Land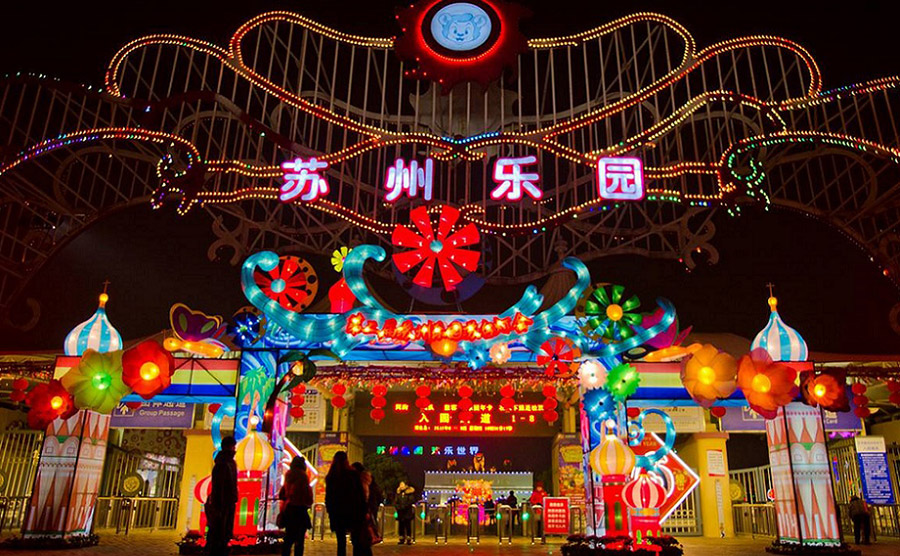 Image comes from here
According to a tourism study published by an academic writing service, nature tourism has rapidly increased over the past years. People love to visit forest theme leisure destinations because they offer views that positively affect the mind and reduce stress.
Visit the Suzhou Amusement Land to fulfill your cravings for nature vacation and experience the best indoor and outdoor fun activities.
The large-scale investment project has many areas to explore. The most exciting project is a water world that covers more than 80 acres of land for a wave-made pool, elevated water slides, playing pool, and drifting river.
The bottom line
All in all, China is a great place to visit. The people are kind and beautiful inside out. You can expect generosity from people which makes China a truly amazing destination to explore with kids or unleash your inner child.
Cover image from here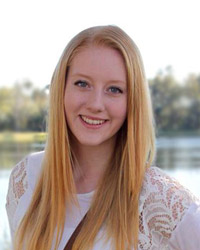 GUEST POST
by Liza Brooke
Liza Brooke is currently working as a Sr. Research Analyst & Tech Blogger at Dissertation Assistance that provides best assignment writing service UK to students. She is a true travel enthusiast and actively writes about safe and environmentally friendly tourism. She loves practicing new Yoga moves.