Are you in Beijing or Shanghai on Friday, Dec 17?
Join our Christmas Party!
We'd love to see you there — sharing mulled wine, participating in Secret Santa and a lucky draw 🎄
Learners of all levels are welcome!
To register, send us an email to info@thatsmandarin.com (Beijing) or info.shanghai@thatsmandarin.com (Shanghai).
Or scan the QR code in the poster below using your WeChat 👇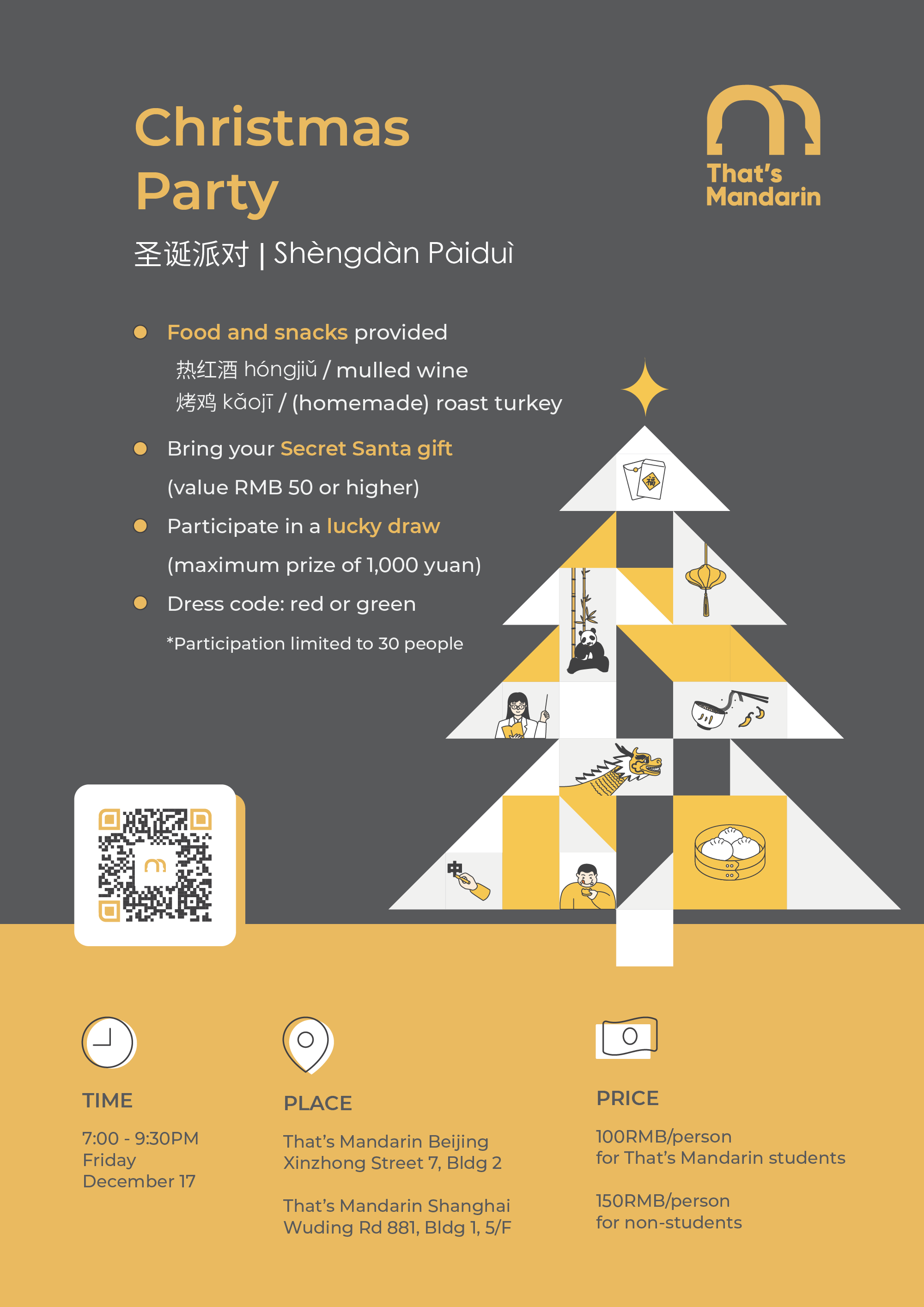 EVENT DETAILS
CHRISTMAS PARTY
这里有热红酒、homemade烤鸡
Zhèlǐ yǒu rè hóngjiǔ, homemade kǎojī
We'll have mulled wine and homemade roast chicken;
幸运抽奖(最高价值1000元)
Xìngyùn chōujiǎng (zuìgāo jiàzhí 1000 yuán)
Lucky draw (maximum prize of 1,000 yuan)
要穿红色或绿色主题的衣服来参加Party
Yào chuān hóngsè huò lǜsè zhǔtí de yīfu lái cānjiā Party
Party dress code: red or green themed clothing
带一个价值50元以上的礼物
Dài yī gè jiàzhí wushí yuán yǐshàng de lǐwù
Bring a gift (value RMB 50 or higher)
仅限30人,尽快报名
jǐn xiàn 30 rén, jǐnkuài bàomíng
Participation limited to 30 people, so hurry to sign up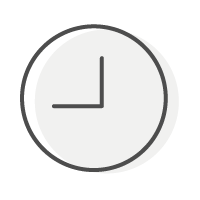 Date and Time
Dec 17, Friday
7:00 – 9:30 pm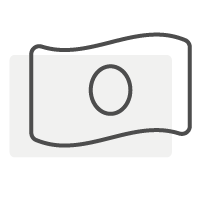 Price
100RMB/ person for That's Mandarin students
150RMB/ person for non-That's Mandarin students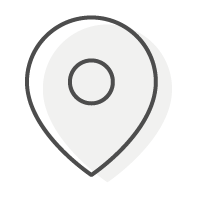 Location
That's Mandarin Beijing Campus
Xinzhong Street No.7, Bldg 2
That's Mandarin Shanghai Campus
Wuding Rd 881, Bld 1, 5F