HSK Preparation Courses
HSK Preparation Course is suitable for those who plan to take HSK exam soon.
You can choose from a variety of our HSK preparation programs depending on how much time you have, and which HSK level you are aiming at.
You can choose to learn in one of China's 2 biggest cities, Beijing or Shanghai, or learn online.
Course Details
HSK PREPARATION COURSE DETAILS

When
Flexible time
Group or Private Classes

Where
Beijing, Shanghai
& online

Capacity
Group: max 8 students/class
Private: 1 student/class

Price
Group: from RMB115/class
Private: from RMB173/class
Course Description
HSK PREPARATION COURSE DESCRIPTION

HSK certificate is a powerful tool that can help you enter China's Universities, or get a dream job.
Apart from helping you with exam preparation, we will also help you with registration, putting together all the documents you need.
The classes are focused on the HSK texts and tasks to help you prepare and pass the test (HSK1 to HSK6). This program is flexible and you can either choose intensive learning to boost your study, or take part-time classes.
You can also choose to prepare for HSK alone with our private classes, or learn in a small group, sharing a friendly atmosphere with other students. Or take our online Chinese classes.
Course Features
HSK PREPARATION COURSE FEATURES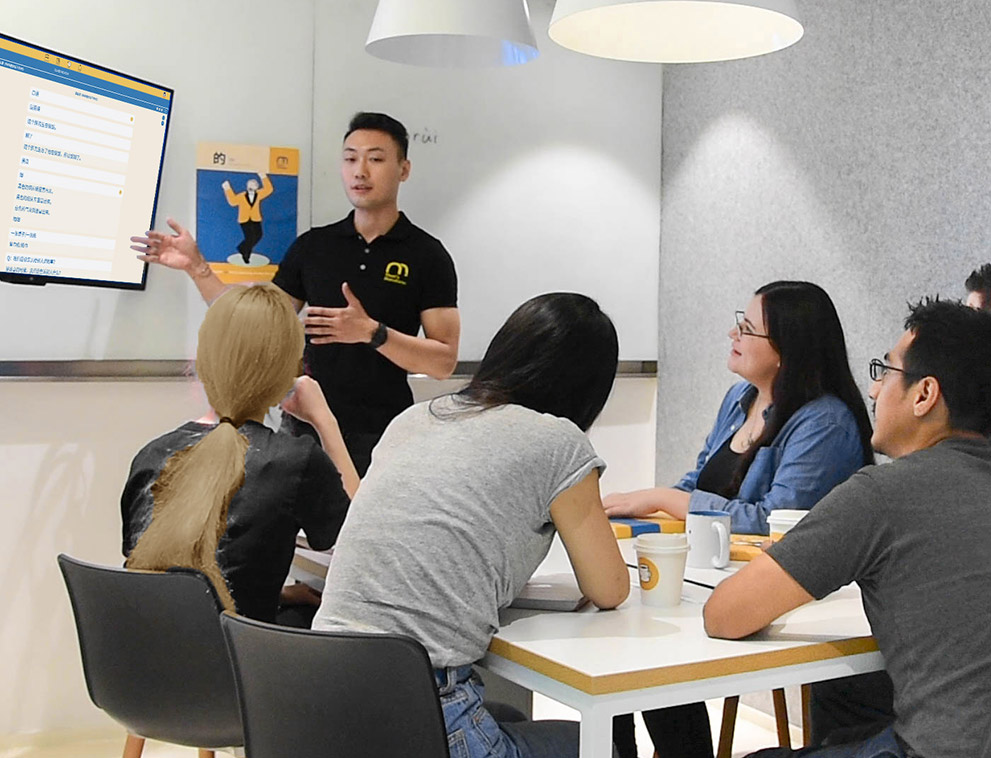 Experienced Teachers
Lesson content is customized to your needs, based on your interests and goals.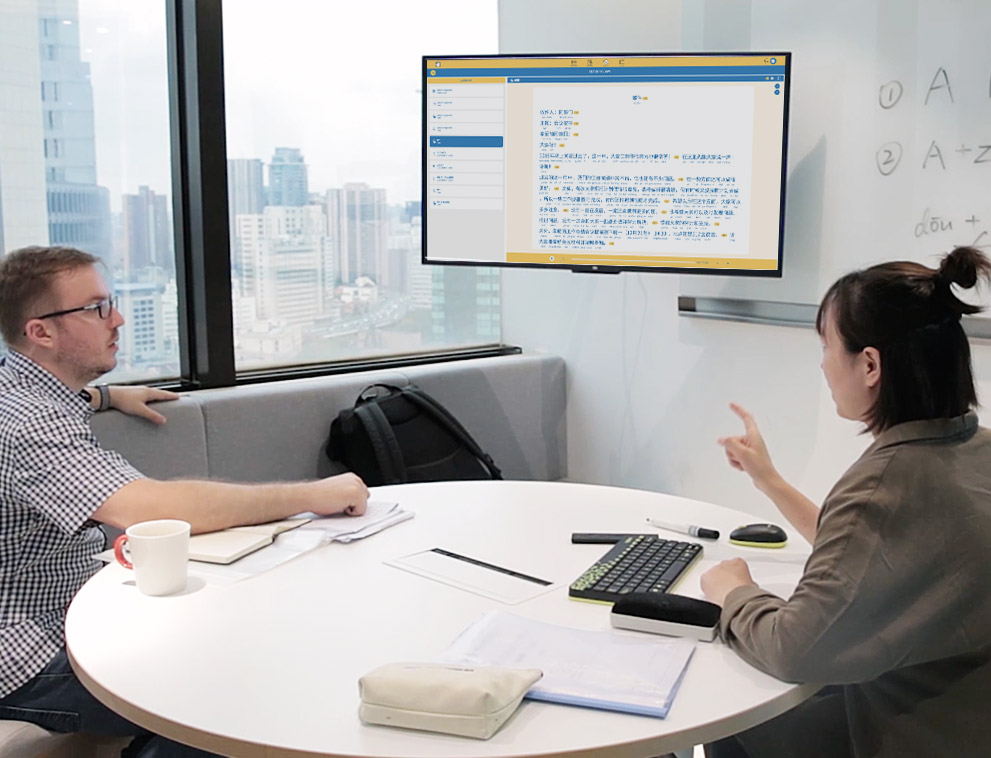 Online System
You can preview and review your HSK lessons anytime and anywhere with our online platform.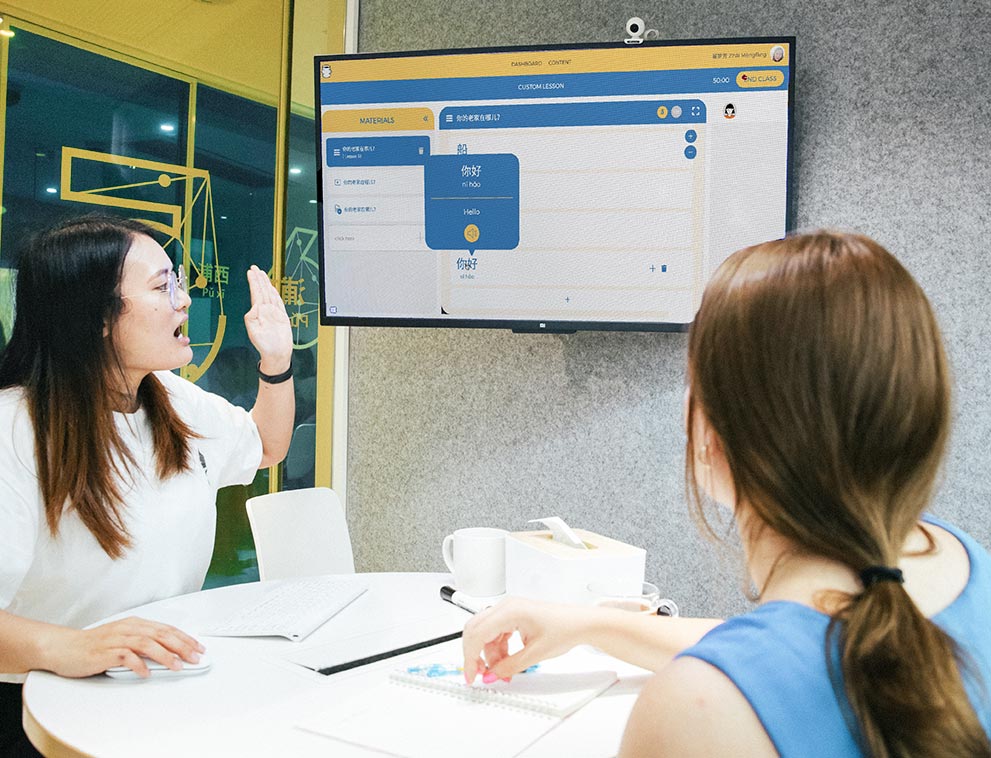 Unique Teaching Methods
We focus not only on the HSK test, but also on your verbal skills.
Course Curriculum
PRIVATE 1-ON-1 CHINESE COURSE CURRICULUM
HSK

TM LEVEL

LESSONS

VOCABULARY AMOUNT

1-ON-1 CLASSES

INTENSIVE GROUP

PART-TIME GROUP

VISA POINTS

HSK 1

TM 1

16

150+

32

4 weeks
(60 classes)
16 weeks
(64 classes)

1

HSK 2

TM 2

16

300+

32

4 weeks
(60 classes)
16 weeks
(64 classes)

2

HSK 3

TM 3, 4

32

600+

64

8 weeks
(120 classes)
32 weeks
(128 classes)

3

HSK 4

TM 5, 6, 7, 8

64

1200+

128

16 weeks
(240 classes)
64 weeks
(254 classes)

4

HSK 5

Custom

Custom

2500+

Custom

–

–

5

HSK 6

Custom

Custom

5000+

Custom

–

–

5
FAQ
GOT QUESTIONS? WE HAVE ANSWERS
What is HSK Test?
HSK stands for Hanyu Shuiping Kaoshi (汉语水平考试) or the Chinese proficiency exam. It's an international standardized exam that evaluates the Chinese language abilities of non-native Chinese speakers. There are 6 HSK levels which determine the different stages of a learner's fluency in daily, academic or professional application of the Chinese language.
Which HSK Level to take?
Normally if you don't have a target, we suggest you aim to pass the HSK 4. HSK 1 and HSK 2 are based on survival Chinese; HSK 3 and HSK 4 are focused on topics related to work, life and study; HSK 5 and HSK 6 are geared towards news, movies and more work-related topics. Most Chinese universities and companies require foreign students and staff to get at least HSK 4.
What is HSK Level 1 about?
Students at this level have had little to no previous experience with Chinese. Level 1 will begin with essential survival Chinese, immediately applicable to daily life.
After the first few classes, students should be able to put together basic sentences on topics such as food, transportation, and shopping.
Students completing this level will have a vocabulary of approximately 150 words.
What is HSK Level 2 about?
Students at this level are able to talk about the basic daily life functions in Chinese. Level 2 will focus on sentence structure, retelling basic stories, and some simple grammar.
Students who complete this level should be able to express themselves on a range of everyday topics, such as the weather, their family and life in China.
They should have a vocabulary of approximately 300 words.
What is HSK Level 3 about?
Students at this level are able to confidently communicate with native speakers regarding all basic aspects of everyday life in Chinese and can do so with a minimal number of mistakes.
Students will be able to express opinions on simple topics and explain the reasoning behind their opinions.
At this stage, they should be able to use and understand approximately 600 words.
What is HSK Level 4 about?
Students at this level should feel comfortable commenting on a wide range of subjects and issues related to life, study, and work, although they may still lack precise vocabulary in some specialized topics.
They should be able to communicate with native Chinese speakers with ease, in daily life or while traveling. They should have a vocabulary of approximately 1200 words.
What is HSK Level 5 about?
Students at this level are able to converse at relative fluency on a vast range of topics in their life and in their workplace.
They will be able to use some idiomatic expressions in Chinese exchanges. They should be able to read simple passages in Chinese and understand the content of Chinese films and TV shows, and to use and recognize a vocabulary of approximately 2500 words.
What is HSK Level 6 about?
Students at this level will be able to talk about nearly any topic, particularly areas of their specialization, with only minor mistakes or confusion.
They should have strong conversational skills and be able to understand a large portion of the language used in Chinese news, films and TV shows. They should have mastered a vocabulary of approximately 5000 words.
How does That's Mandarin level system correspond with HSK levels?
Our curriculum is in sync with the current HSK level system. You can learn more about our level system
here.
Where are your campuses located?
All our campuses are conveniently located downtown, close to the subway and bus stations.
Here
is the guide to getting to our campuses in China (Beijing & Shanghai).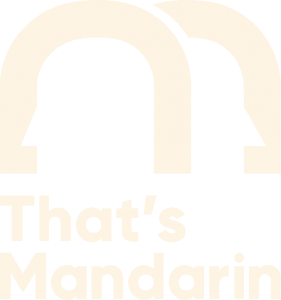 Contact Us
Ready to sign up? Have questions?
Fill in the form below, and we will get in touch with you within 24 hours.